PaperWorks Express
Your Process Service Professionals in Central Texas
Passion Behind Every Serve
We've been in business since 2005, have a good rapport with locals, know the jails, prisons, make courthouse pickups, and go the "extra" mile to complete serves. Your assignments are done PERSONALLY. In addition to serving, we do loan signings, mobile notary services, and inspections.
We're small, so we are able to personalize our work and focus closely on your assignments. We have the ability to let our clients know in real-time when someone has been served or when attempts are made. We are able to do "skip traces" when we run into bad addresses. When someone contacts us we are the ones that you personally interact with.
When you file a petition, simply scan and email us a file-marked copy and we will follow up with the clerk directly for the citation or writ and arrange a pickup if needed. If you already have the paperwork you need to be served, just scan and email it and we will update you each step of the way.
Process Serving – We handle all your civil process needs in Bell, Fort Hood, Milam, Coryell, Falls, McLennan, Williamson,
Travis, and surrounding counties.
Mobile Notary – Need a Notary? Let us come to you.
Skip Tracing – Let us help you track that person that doesn't want to be found. All of our skip traces are performed in house.
Court House Pickups – If you need something filed quickly or someone to retrieve documents from the courts, we can get it
done for you.
Stakeouts – If you have an evasive defendant and traditional service tactics are not producing results, we will go the
extra mile to get the job done.
Foreclosure Postings – We go to the courthouse and do the posting for you.
What is Service of Process
United States legal procedure requires that each party in a case be notified if actions are taken against them in a court of law. Process serving is an important aspect of legal systems. 
People are notified of action against them or court procedures involving them through the delivery of legal documents such as summons, complaints, subpoenas, orders, motions, writs, etc.
Do I need a Process Server?
Hiring a Legal Process Server is an important step in proceeding with court action. Process servers have the skills and experience to serve your legal documents in a timely manner and, most importantly, serve them in accordance with the local and state process serving laws.
There are several key requirements associated with the rules of service of process. IN some states you cannot serve on Sundays or holidays. Some places do not allow papers to be served on a person traveling to court. It is also very important to note that papers cannot be served by someone who is involved in the case or legal proceeding.
If a serve is not done in accordance with these rules, this can hinder your case from going forward for result in the dismissal of your case. Improper service may also cause undue delays which affect court fees, and attorneys' fees.
What are the benefits of using a local process server?
By using a process server, you are dealing directly with the company that is going to be serving your papers. You will save time and money, and be able to communicate efficiently regarding your serves should you have questions regarding the status.
Mon – Friday 8:00 am – 8:00 pm
Sat 10:00 am – 2:00 pm
Sun Closed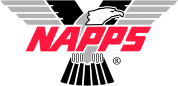 Need additional information? Fill out the form below.